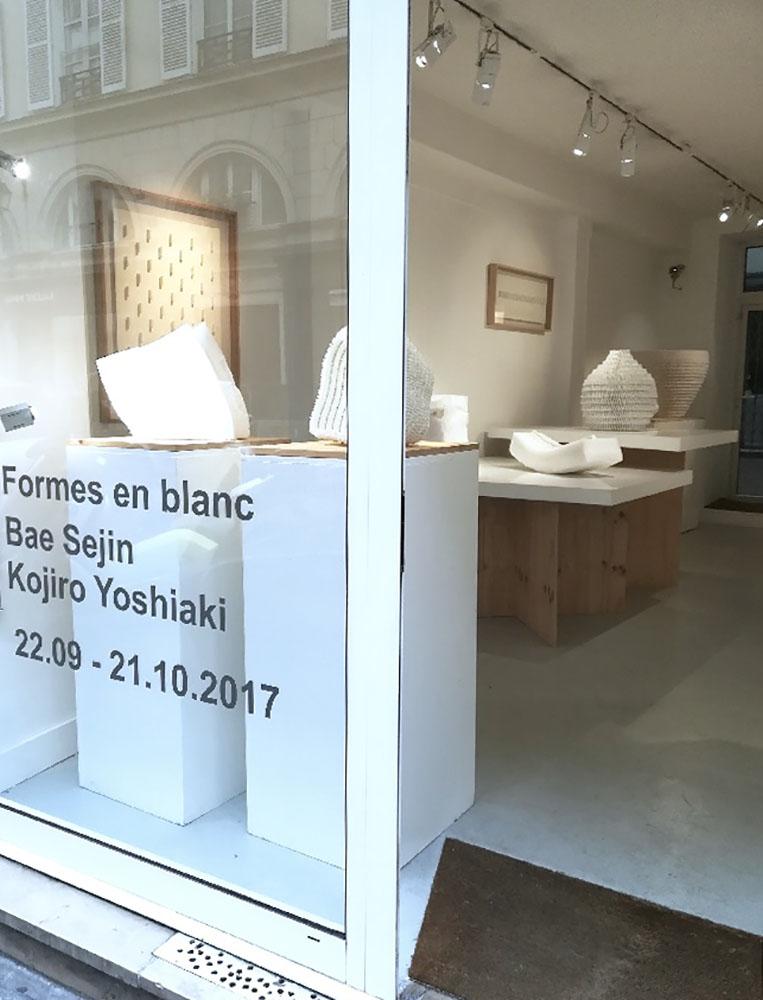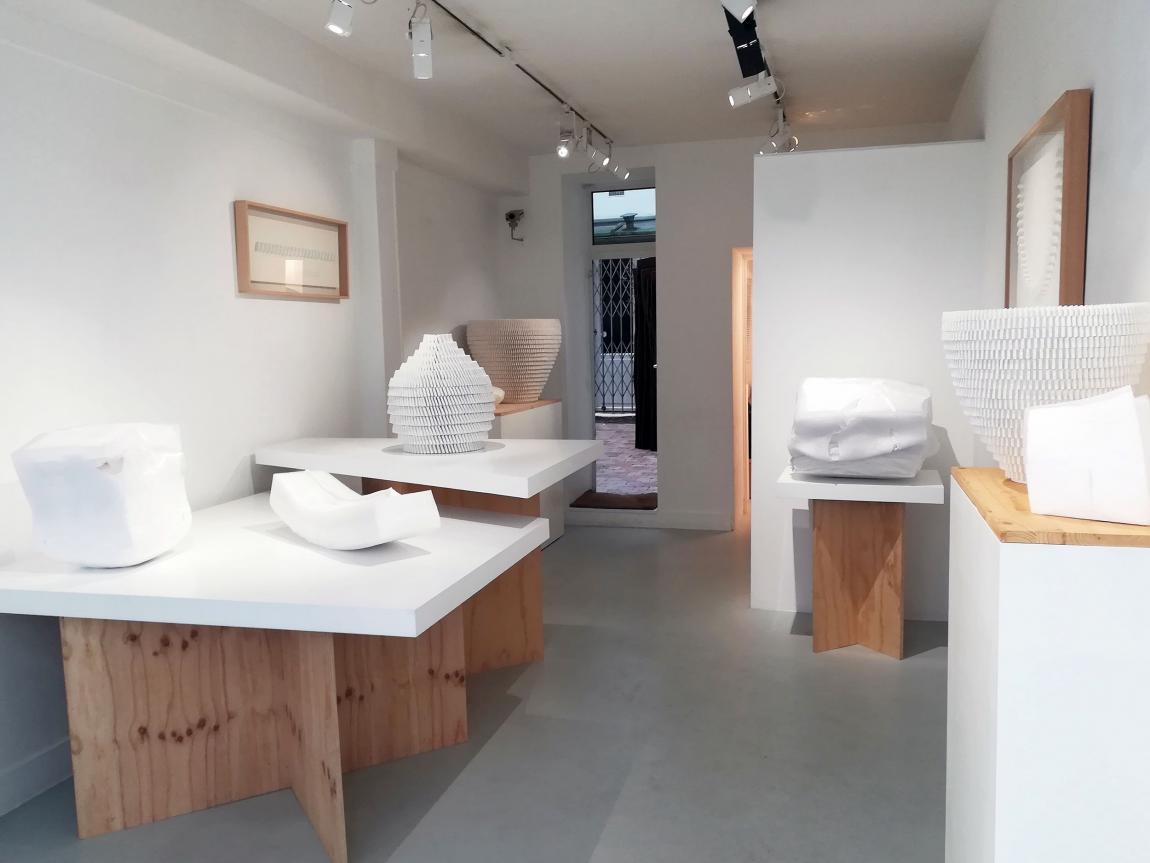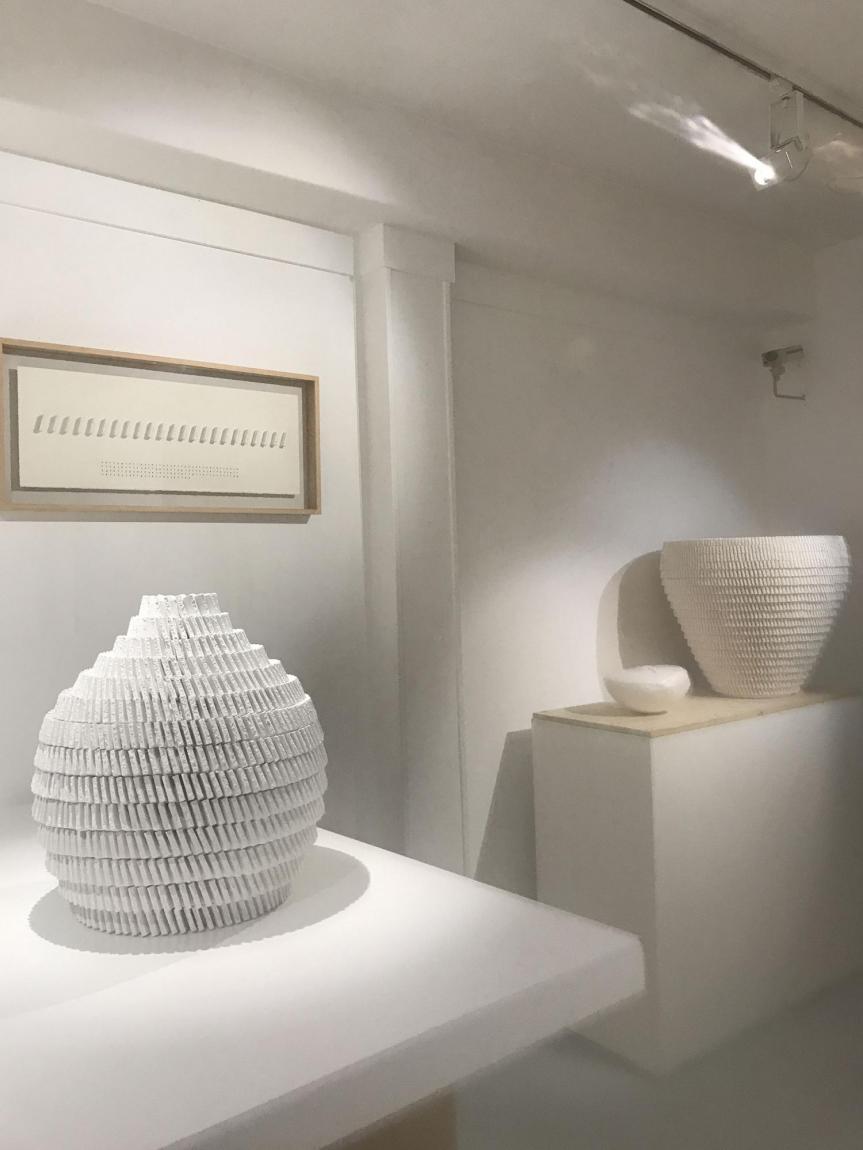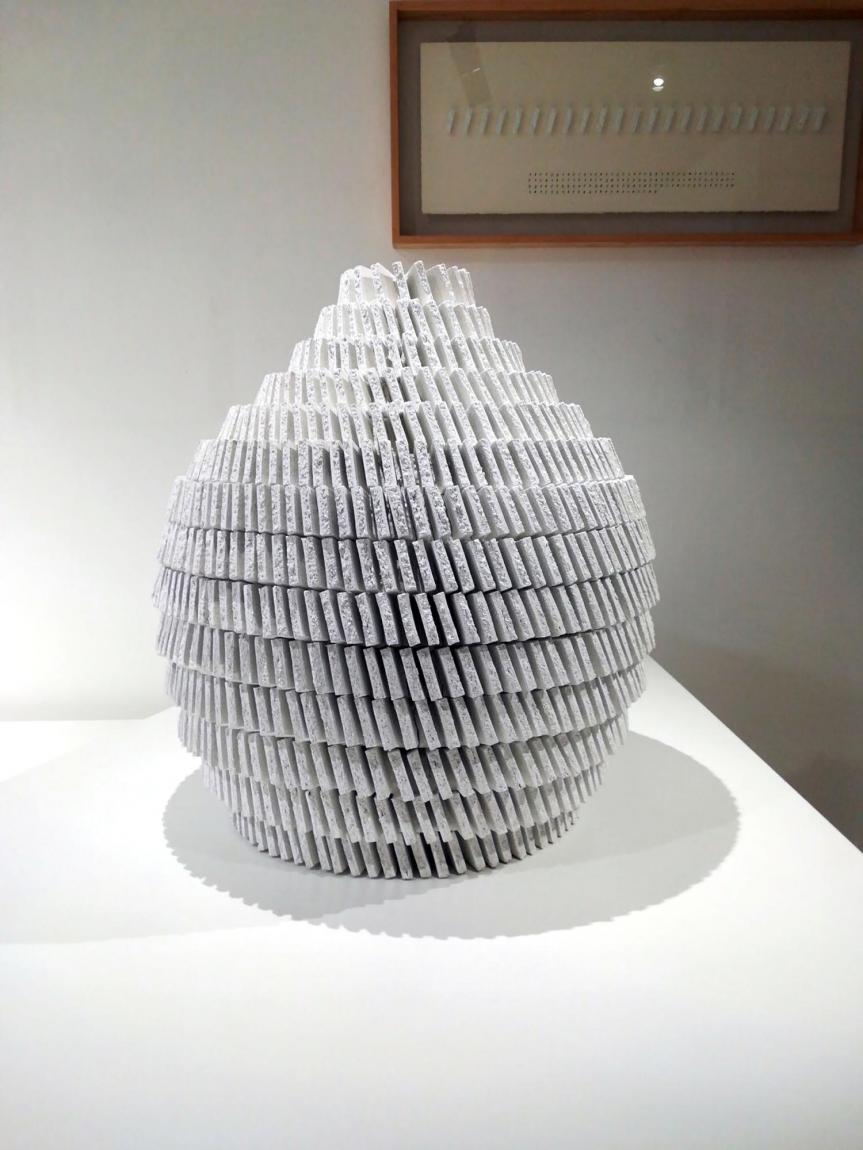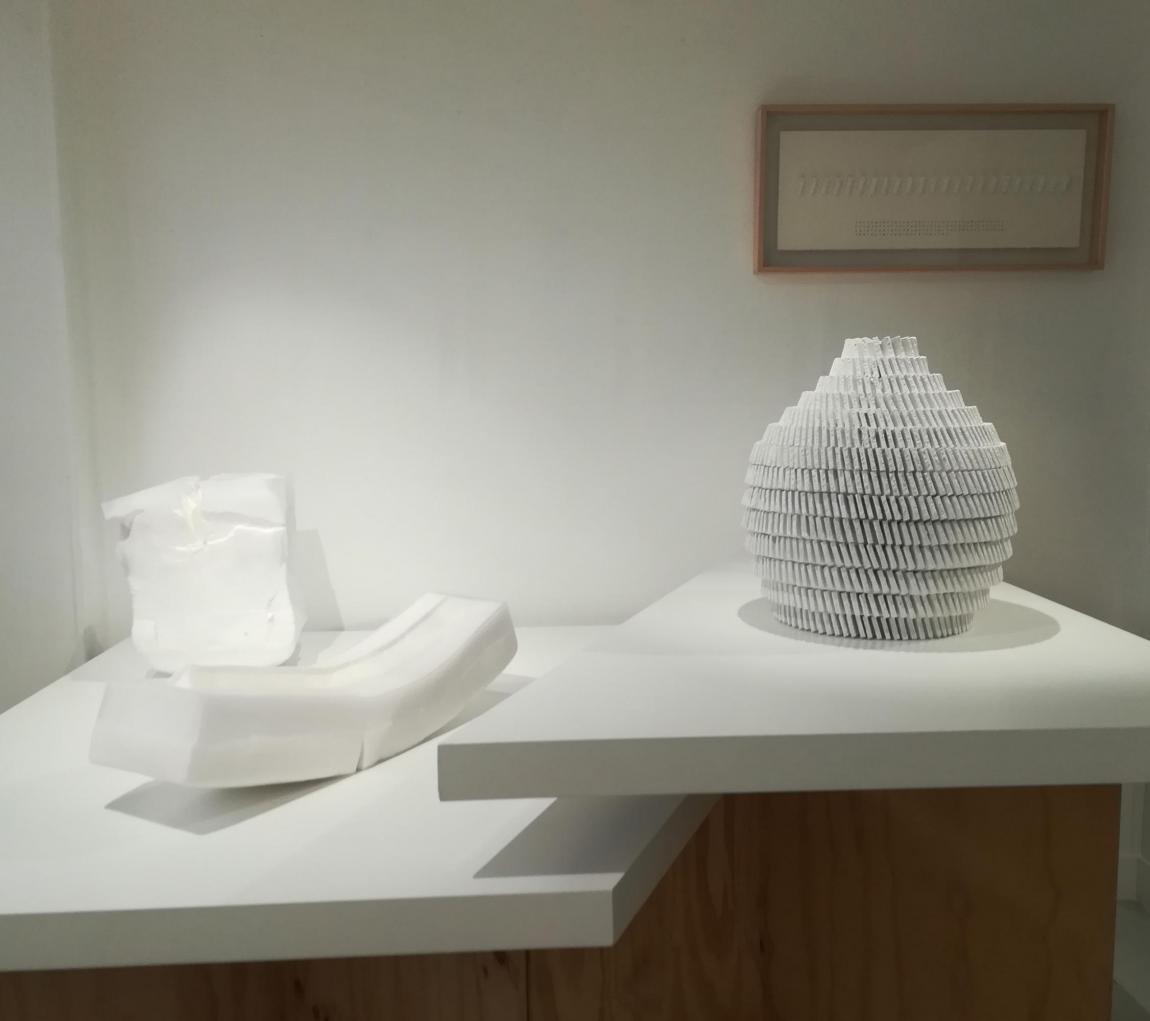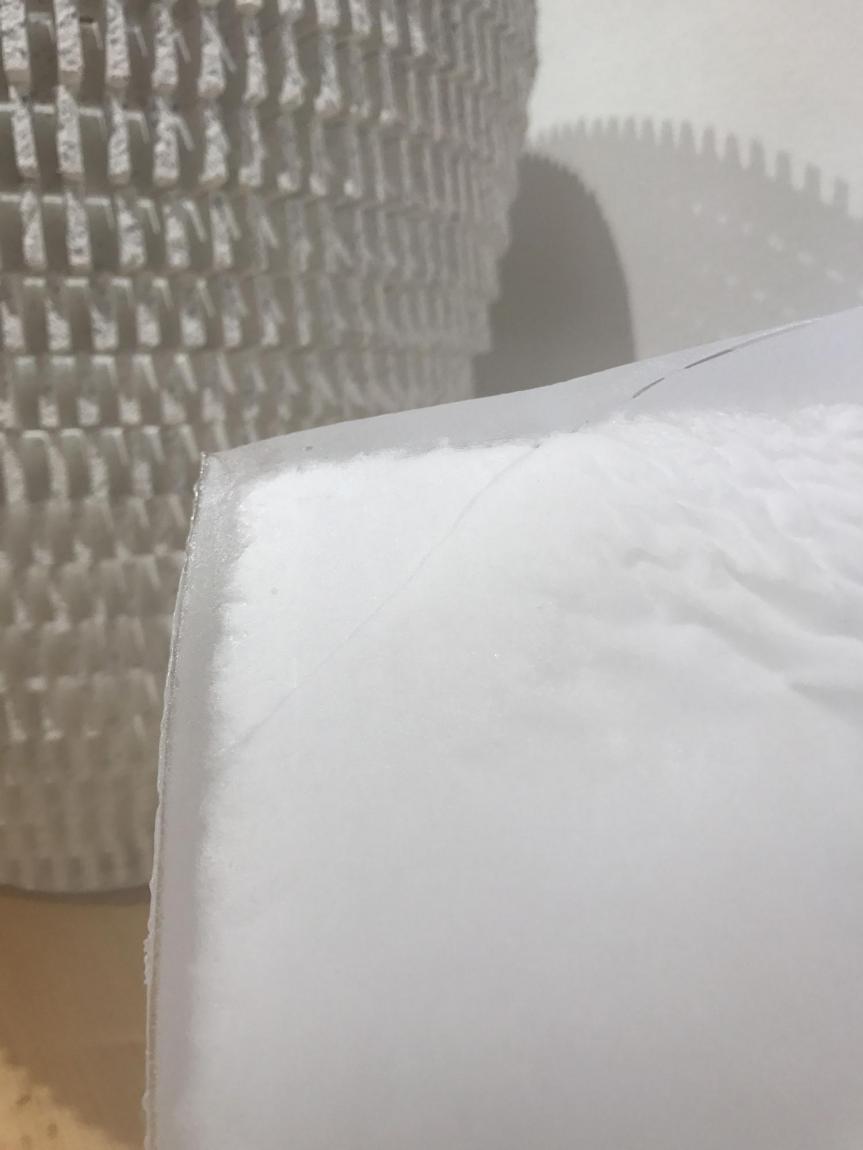 For almost ten years, Mouvements Modernes gallery has been supporting the contemporary creation, through numerous artists. After the exhibition «JAPAN!» in 2015, in which the gallery exhibited five japanese creators, Mouvements Modernes shows once again interest in Japan and Korea with three artists.
The selection is conceived with the color white, common thread allowing the visitor to better appreciate the complexity of forms, lightnings effects, and materials. Each artist demonstrates a different attitude toward his medium, an unique and original approach. Thus, the exhibition is to understand as the exploration of all the possibilities offered by the ceramic and the glass, through the white color.
Sejin Bae's sculptures, conceived as small architectures, question the repetition in the nature, that the artist oppose to humanity. Inspired by Samuel Beckett's famous play, Waiting for Godot, Bae Sejin plays with a circular and never ending scheme creating a true continuity within his work. Each element is numbered, making them unique elements within each piece. Whether the pieces are on a flat surface or in three dimensions, they showcase the minimalist style of the artist, allowing for the matter to speak for itself.
The glass pieces of Yoshiaki Kojiro show the raw material, bursted in some parts. The artist uses his knowledge in physics in order to play with the properties of the material.
The shattered shapes are the result of randomness, unpredictable as it can be, and showcases the artist's will to control the matter rather than to master it.
The glass blocks evoke the shape of icebergs, in organic forms created by its natural environment, or by the spliting of ice blocks. Light attaches itself to the work, rushing at times, to create transparent appearances. Yoshiaki Kojiro's works allow questionng the role of matter, on it's strenght, and it's autonomy.
With these two young designers, both finalists of the Loewe Crat Prize 2017, Mouvements Modernes presents a very complete set of their works, leaving the spectator curious and questioned. The contemporary creation is subject to contemplation, and reconnects with poeticly inspired materiality.